Patrick J. Michaels – Senior Fellow (1950 – 2022)
Ph.D.
About The Member
Our dear colleague passed away suddenly on July 15, 2022. He was deep into research and writing two papers for the Coalition; one on America's breadbasket and climate change and a second was a planned opus on a re-evaluation of the National Climate Assessment.
Patrick J. Michaels was a past president of the American Association of State Climatologists and was program chair for the Committee on Applied Climatology of the American Meteorological Society. He was a research professor of Environmental Sciences at University of Virginia for 30 years. Michaels was a contributing author and is a reviewer of the United Nations Intergovernmental Panel on Climate Change, which was awarded the Nobel Peace Prize in 2007.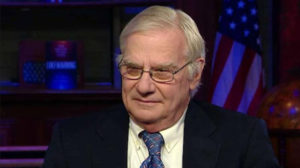 His writing has been published in the major scientific journals, including Climate Research, Climatic Change, Geophysical Research Letters, Journal of Climate, Nature, and Science, as well as in popular serials worldwide. He is the author or editor of nine books on climate and its impact, and he was an author of the climate "paper of the year" awarded by the Association of American Geographers in 2004. He has appeared on most of the worldwide major media.
Dr. Michaels was a jovial warrior fighting for the scientific process and truth in the sciences. He will be missed.