07.2.2023
Facebook censorship is out of control
It appears that the censors at Facebook are targeting the CO2 Coalition.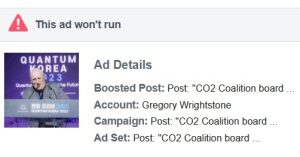 Dr. John Clauser, Nobel Laureate and CO2 Coalition Board of Directors member, delivered a keynote lecture at Quantum Korea 2023 Seoul in which he stated "I don't believe there is a climate crisis" in his keynote address. Our post and ad promoting it was removed by Facebook on July 1.
Next, one day later, an ad promoting the image that adorns our Facebook page and carries our unofficial motto "We Love CO2 and So Should You" was removed and censored. The only text we posted was "What's not to love?"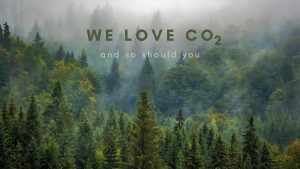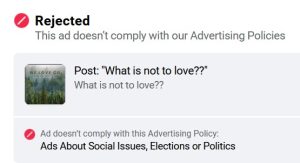 These are troubling times we live in. We are determining next steps in going around censorship and taking our message directly to the people.