07.20.2020
Multimedia and Communications Associate 2022 July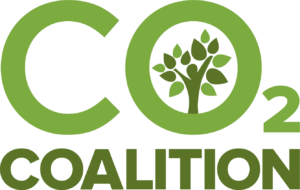 Multimedia and Communications Associate
CO2 Coalition – Arlington, VA
 Background
The CO2 Coalition is a non-profit organization which promotes rational analysis of climate science and energy economics. The Coalition is looking for a highly motivated Associate to lead our communications, manage our website and execute media outreach programs. The Associate will work closely with Coalition staff and leaders, who include some of the top experts researching and publishing the science that disputes the idea of catastrophic man-made warming. Anyone eager to be part of a rapidly expanding and effective team that is fighting back against the climate nonsense will find this an ideal opportunity with room for job advancement and career growth.
Job Description
We are seeking an individual with a background in digital media, podcast production, video editing and social media. Strong writing/communication skills are a must. A science background, while not required, would also be a plus. The successful candidate will have a willingness to learn new skills and be highly self-motivated, punctual, reliable, and professional. We value drive, initiative and willingness to challenge conventional wisdom.
The Associate will produce a new weekly radio/podcast program that the Coalition will be launching soon. Strong video creation and editing skills are a plus. The Associate will work closely with the Executive Director and other member scientists to develop science-based programing for distribution to media, the public and policy makers.
The Associate would prepare promotional materials and represent the Coalition at conventions and meetings. Recent events included CPAC (Dallas) and Turning Point USA (Phoenix).
Responsibilities
Produce weekly radio/podcast
Prepare materials for conventions and meetings
Develop effective social and conventional media tactics and disseminate media messages
Add content to website as provided by executive director including news items, papers, videos and the like
Design marketing communications campaigns
 Requirements        
0-10 years of experience
Alignment with and passion for the Coalition's mission and work
Bachelor's degree in science or communications is preferred, but a degree is not required if a proven track record documents ability to perform
Proven track record of successful teamwork and interaction with superiors
Excellent oral and written communication and presentation skills
Experience in copywriting and editing
Solid skills in organization, planning and record-keeping
Working knowledge of MS Office
Experience with photo/video-editing software is an asset
Knowledge of WordPress web editing is a plus
Willingness to travel to conventions and events outside of the DC metro area
Compensation
Compensation will be commensurate with experience. Benefits include:
Health insurance
Paid vacation, holidays and sick days
Paid jury and bereavement leave
Retirement matching contribution
Parking or transportation subsidy
The office dress code is business casual, but outside appointments may require formal business attire. The office is near the Rosslyn DC Metro stop. Work is to be conducted during normal 9-5 pm business hours with occasional but infrequent work on evenings and weekends.
Application Instructions
Qualified candidates should submit the following application materials in one PDF document:
Resume
Cover letter detailing your interest in the position and your excitement for and alignment with CO2 Coalition's mission
Contact information, including both email and phone for two references
Applications should be submitted to info@co2coalition.org
Questions can be directed to Ryan Nichols nichols@co2coalition.org
While we thank all applicants in advance for their interest in this position, we are only able to contact those to whom we can offer an interview. Only direct applications will be considered. No phone calls, please.