07.27.2021
Climate 'Scare Story' Began With Far-Left Ideology: Greenpeace Co-Founder
<![CDATA[
By Isaac Ted
Patrick Moore talks about why he left Greenpeace and why the the push for net-zero emissions is an unattainable goal
Patrick Moore was only 24 when he co-founded Greenpeace in the early 1970s. He soon became the driving force behind the environmental activist group's many influential campaigns, such as to stop nuclear testing, protect endangered whales, and prevent toxic dumping.
"It began in 1971 with the first voyage to stop U.S. hydrogen bomb testing in Alaska, which we did," Moore told The Epoch Times. "And then we went after France's atmospheric nuclear testing in the South Pacific."
Greenpeace would go on to launch its "Save the Whales" campaign in 1975, followed in 1976 by a campaign to end the killing of baby seals for their fur, and later that decade a campaign to end toxic dumping in rivers by factories in Europe.

But as Greenpeace gained influence, Moore says he started to see it getting hijacked by what he characterizes as people with political ideology from the left.
"None of us in the original group was there to make money. We were all volunteers," he said. "But the ultra-leftists took over my organization when they realized there was a lot of money and power to be had there."
He said it was during the "Save The Whales" campaign that people started donating money to Greenpeace in larger numbers, and that was when the group started getting a bank account and renting an office.
"So as time went on into the late 1970s, Greenpeace turned into a kind of business," he said. "Pretty soon it actually became a business where fundraising started to become more and more important."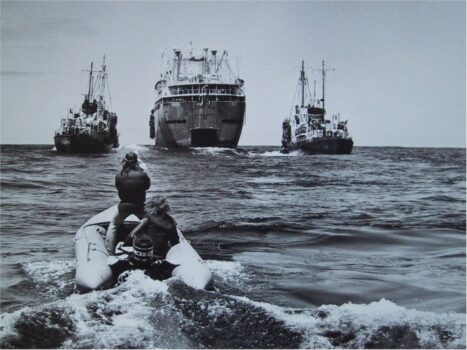 By the time Moore left in 1986 after being with the organization for 15 years, "fundraising had now become the most important priority, and they would go ahead with a campaign for which there was no scientific basis," he said.
He left Greenpeace due to "philosophical and political" reasons, he said, after having served as director, president, and international director.
"Greenpeace had started out with a strong humanitarian orientation, as well as a belief in saving the environment," he said. "'Green' is for the environment, 'peace' is for the people not to be killed by nuclear war, among other things, or pollution."
Over time, "peace" was gradually dropped, and Greenpeace, along with the rest of the environmental movement, drifted into a belief that sees the "human species as the enemy of nature, the enemy of the Earth," Moore said.

The Epoch Times asked Greenpeace for an interview but didn't hear back.
Emphasis on Fundraising Over Science
In the mid 1980s, Moore, who has a PhD in ecology, says he found himself the only director with a formal science education on Greenpeace's international board, and the only director disagreeing with what the rest would propose next.
"They all agreed that the next campaign for Greenpeace should be to 'ban chlorine worldwide.' … They named chlorine 'the devil's element,'" he said.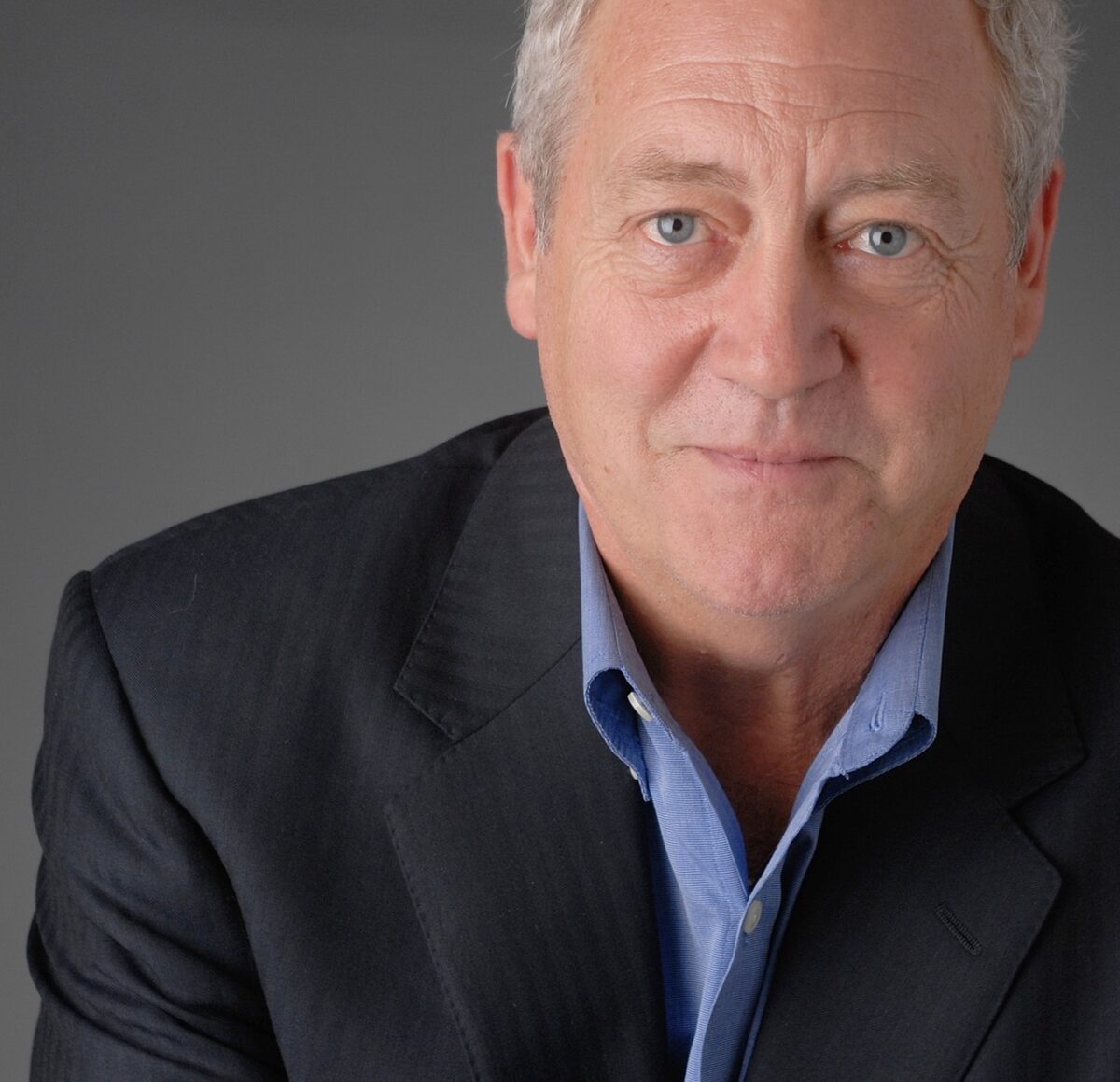 Moore says he pointed out to the board that chlorine is one of the building blocks of the Earth, and of utmost importance for public health, as chlorine added to "drinking water, swimming pools, and spas has ended waterborne communicable diseases like cholera."
He also said chlorine is critical for medicine because 25 percent of medicines contain chlorine, and chlorine chemistry is essential in the making of some 85 percent of medicines.
Greenpeace International proceeded to launch the campaign nonetheless, the reason being "largely based on fundraising," according to Moore, and so he decided it was time to go.
Moore believes this is where scare stories of impending catastrophes and doom started. "It begins with the politicians and their bureaucrats funding the scientists who can be trusted to give them a good scare story."
The Importance of Carbon Dioxide
When it comes to climate change, the continued narrative of carbon dioxide being a "bad thing" and "destroying the world" is contrary to what the scientific community has found, Moore says.
Moore currently serves as a director of the CO2 Coalition, established in 2015 to create educational material on the importance of carbon dioxide. The organization has published papers presenting scientific data to dispute that CO2 emissions are causing global warming.
Contrary to what climate alarmists claim, Moore says, "carbon dioxide is the basis of all life on Earth."
"It makes the oceans less alkaline, thus making it suitable for life," and "on land, CO2 makes the greening of the Earth plus it makes plants more efficient with water."
In April 2016, an article published in Nature funded in part by NASA found that CO2 fertilization has had significant impact on the greening of the planet.
"From a quarter to half of Earth's vegetated lands has shown significant greening over the last 35 years largely due to rising levels of atmospheric carbon dioxide," reads a post on NASA's site on the study.
"Studies have shown that increased concentrations of carbon dioxide increase photosynthesis, spurring plant growth," the article added.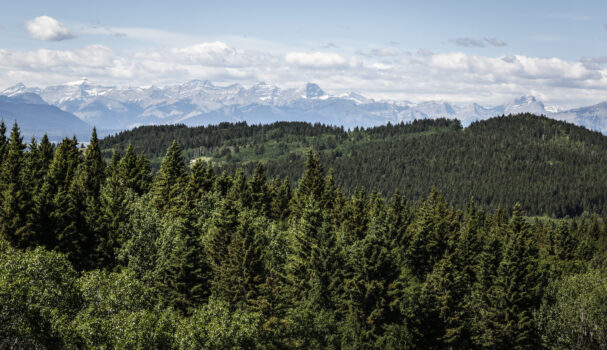 Net-Zero a 'Political Goal'
Moore said the push for net-zero carbon emissions by governments around the world is "purely a political slogan."
"I'm not sure how they could reduce CO2 emissions if they didn't stop using fossil fuels virtually altogether," he said, questioning how the transportation, agriculture, mining, and forestry sectors could function without them.
"I believe this is an unattainable political goal for society. And I also believe it is a goal that will bring greater hardship than people have endured since the great wars, since the great disease epidemics of the past."

Moore said there is a powerful convergence of interests among key elites in Western society pushing environmental scare stories.
"It puts [politicians] in the media, and the media makes much money from the sensationalism, and the activists then raise money," he said.
Hollywood plays a big part as celebrities join to endorse the climate change narrative, he added, as well as many scientists.
"Nearly all the money going to the scientists who are writing these things is public money, so it all has to be approved by politicians, and bureaucrats working for the politicians," he said, adding that scientists who utter anything to the contrary get cancelled.
In his latest book, "Fake Invisible Catastrophes and Threats of Doom," Moore talks about how the hyped up environmental catastrophes and threats create fear.
"There's so much propaganda and so many lies, but the unified theory of scare stories is what I call these, because they have something in common—they are all based on things that are invisible or so remote that the average citizen cannot observe what these people are seeing, and cannot verify what these people are saying."
This article appeared on the Epoch Times website at https://www.theepochtimes.com/climate-scare-story-began-with-far-left-ideology-greenpeace-co-founder_3916103.html
]]>